Certifications
BCMS Certification
The data center that underpins NTT SmartConnect's business also serves as infrastructure for its clients. We recognize that any extended service interruption could have a substantial impact on our business activities, as well as on greater society.
Consequently, we acquired Business Continuity Management System (BCMS) certification in 2011, and BCP measures are a point of focus.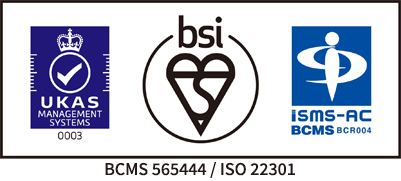 ISMS Certification
NTT SmartConnect emphasizes the proper handling of information assets so as to give our clients peace of mind. We have acquired Information Security Management System (ISMS) certification and are engaged in other efforts to enhance information asset confidentiality, integrity and availability.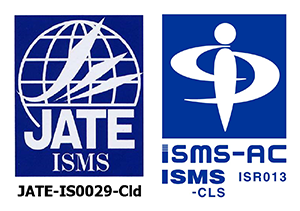 Privacy Mark
Given that the Internet platform business is central to its service offerings, NTT SmartConnect recognizes the important responsibility it bears to handle personal information appropriately.
We have acquired Privacy Mark certification, and throughout the company we make a dedicated effort to protect personal information.