Case Studies
Akamai Technologies GK

Dojima Data Center―selected by one of the world's largest Content Delivery Provider
Chosen by its flexible response and high connectivityNetwork Business Development Manager, Senior
Network Division
Akamai Technologies GKKonosuke Aoki

Akamai Technologies GK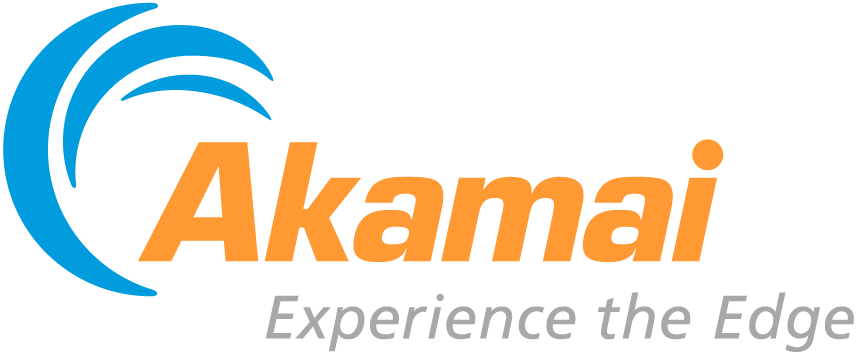 Akamai Technologies, Inc., is a content delivery network (CDN) provider that was established in 1998 in Massachusetts, USA. Using the Akamai Intelligent Edge Platform, which consists of over 280,000 servers distributed across more than 130 countries throughout the world, Akamai provides global-scale content delivery load balancing and cloud security services. This world-class platform communicates with 1.3 billion devices and 100 million IP addresses every day and captures 2.5 EB (exabytes) of data per year. Its Japanese subsidiary, Akamai Technologies GK, was established in 2003 and offers CDN and security services for internet service providers and companies in Japan.
Akamai Technologies, one of the world's largest CDN provider, chose the NTT SmartConnect Dojima Data Center as the place to deliver the services of the distributed Akamai Intelligent Edge Platform.
Challenge

Required to ensure redundancy for some parts of the platform due to the expansion of services.

Akamai Technologies, Inc., established in 1998, is a world leader in content delivery networks (CDN). With the Akamai Intelligent Platform, a distributed cloud computing platform consisting of servers located worldwide, the company offers services that speed the delivery of content and applications by client companies. The latest focus of Akamai Technologies has been on the cloud security service business using their large, high-speed network platform. In Japan, Akamai Technologies established the joint venture company, Global Open Network Japan, with Mitsubishi UFJ Financial Group, Inc., (MUFG) to engage in such unique new businesses as development of GO-NET, a payment platform using blockchain technology.

With the expansion of services, Akamai Technologies plans to extend their data center in Osaka, which has been delivering services to the western Japan region. Konosuke Aoki, the network business development manager, senior from the Network Division of Akamai Technologies says as follows:
"We already had a data center in Osaka but needed to prepare another one in a different location in Osaka to ensure redundancy for some parts of the service platform. As a result of looking for a data center in the central area, we decided to use the NTT SmartConnect Dojima Data Center." (Mr. Aoki)

According to Mr. Aoki, Akamai Technologies had been using the Dojima Data Center to operate their service platform and is now considering the expansion of their data center in the area.

"Although Dojima has a large concentration of data centers, it can provide redundancy because it is divided into four buildings. We also thought that it would make sense to have another data center in Dojima from the perspective of network connectivity." (Mr. Aoki)
Solution

Easily interconnects with other data centers.
Selected as a cost-effective service.

Early in 2019, Akamai Technologies decided to expand their data center in Dojima. In order to obtain another data center in Dojima, they requested a proposal from NTT SmartConnect.

"NTT SmartConnect owns multiple collocation spaces in several buildings in Dojima. A redundant configuration was available, and they proposed flexible plans that included an optical cabling service to connect the facilities and buildings in Dojima and the installation of external network lines into the Dojima Data Center. Based on a comprehensive consideration of connectivity with the other data centers that we use, and the specifications of the collocation services provided by NTT SmartConnect, we chose the NTT SmartConnect Dojima Data Center." (Mr. Aoki)

Akamai Technologies chose NTT SmartConnect for two major reasons. One was high network connectivity.

"NTT SmartConnect prepared the optical cabling service (Dojima Connect) that interconnects buildings in Dojima to offer a high-speed, secure network connection. Other than the fact that Dojima is located in the center of Osaka, the high network connectivity of the data center became the deciding factor." (Mr. Aoki)

Another reason was cost competitiveness. Mr. Aoki highly valued the pricing of the data center's collocation service and the additional services proposed by NTT SmartConnect as highly competitive compared to the pricing of other data center service providers.

Results

Achieved high-speed internet connection to support multi-carriers.
NTT SmartConnect's prompt and flexible responses helped with the short timeframe launch.

In October 2019, Akamai Technologies expanded their service platform using the NTT SmartConnect Dojima Data Center and launched the operation.

"As for the expansion of the service platform, we asked NTT SmartConnect for support since it was hard for us to connect our network to the internet without assistance. They also helped us install another carriers' network cables into the Dojima Data Center, connect them to another building, and then supported communication with those carriers. Thanks to their prompt responses, we were able to launch the new service platform in a short span of time." (Mr. Aoki)

The best implementation effect was that Akamai Technologies was able to achieve their original goal of a high-speed internet connection with several carriers and ensure the redundancy of their service platform. They also mentioned NTT SmartConnect's flexible responses, depending on the situation, as another implementation effect.

Akamai Technologies has continued to expand and enhance the data center since the launch of the new service platform operation.

"Although it was hard to deliver and install facilities and equipment and construct lines in some cases due to the COVID-19 pandemic after March 2020, NTT SmartConnect has appropriately responded to keep the project on schedule. Also, as NTT SmartConnect fully responded to our request to expand the rack space, we were able to successfully expand the platform on time. Such success extended the flexible implementation and development of the new platform as one of the biggest effects of choosing the NTT SmartConnect Dojima Data Center, and we are very satisfied with their services." (Mr. Aoki)
Future vision

Expansion of service platform continues in accordance with increased service demand.

Akamai Technologies is expected to continue to expand their service platform using the NTT SmartConnect Dojima Data Center.

"More corporate users have started using CDNs and cloud security services provided via Akamai's service platform, and our data center traffic in Osaka has been increasing. As for the CDN service, video and gaming content traffic has been increasing dramatically, especially due to the COVID-19 crisis." (Mr. Aoki)

Akamai Technologies, known as a CDN provider, leads the cloud security market with countermeasures for DDoS attacks and bot management solutions. The demand for their cloud security service is growing more now because of nationwide workstyle innovation and increased adoption of remote work.

"In order to ensure secure teleworking in recent years, we have experienced greater demand for cloud security services, including a service applying zero-trust security, which provides secure access to each application using multifactor authentication and single sign-on. To effectively provide such services on a daily basis, we plan to continue expanding the data center service platform." (Mr. Aoki)

Akamai Intelligent Platform by Akamai Technologies delivers over 50 Tbps of web traffic every day. As a data center that makes up a part of such a tremendous network infrastructure, the NTT SmartConnect, Dojima Data Center will continue to support Akamai Technologies' service platform.

※The information contained in this article is current as of July 2020.
Related Services
Contact Us
Please feel free to contact us for price estimates, in-depth consultations, or any other questions you may have.