Network
Feature #1

Wide range of network connections

Besides the Internet, customers can connect to a wide range of networks, including NTT's FLET'S services, leased lines and other closed networks, the SINET6 academic information network, cloud services, and more.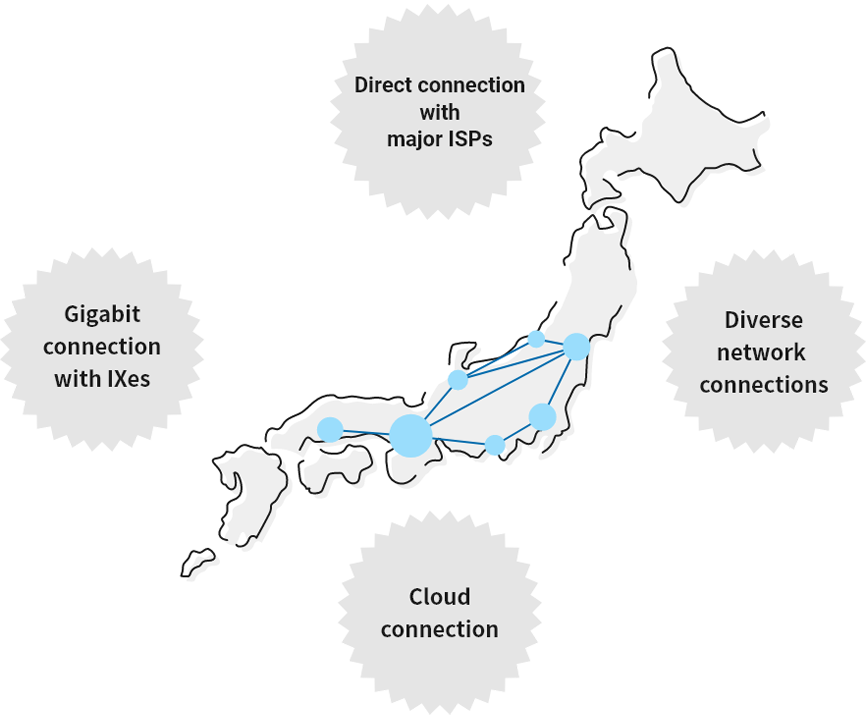 Feature #2

Ultra high-speed backbone (AS7671)

We offer direct gigabit-class connection with 3 Internet Exchanges ((JPNAP, BBIX, and JPIX) in Western Japan, as well as direct peering with major ISPs, delivering comfortable transmission services to many customers.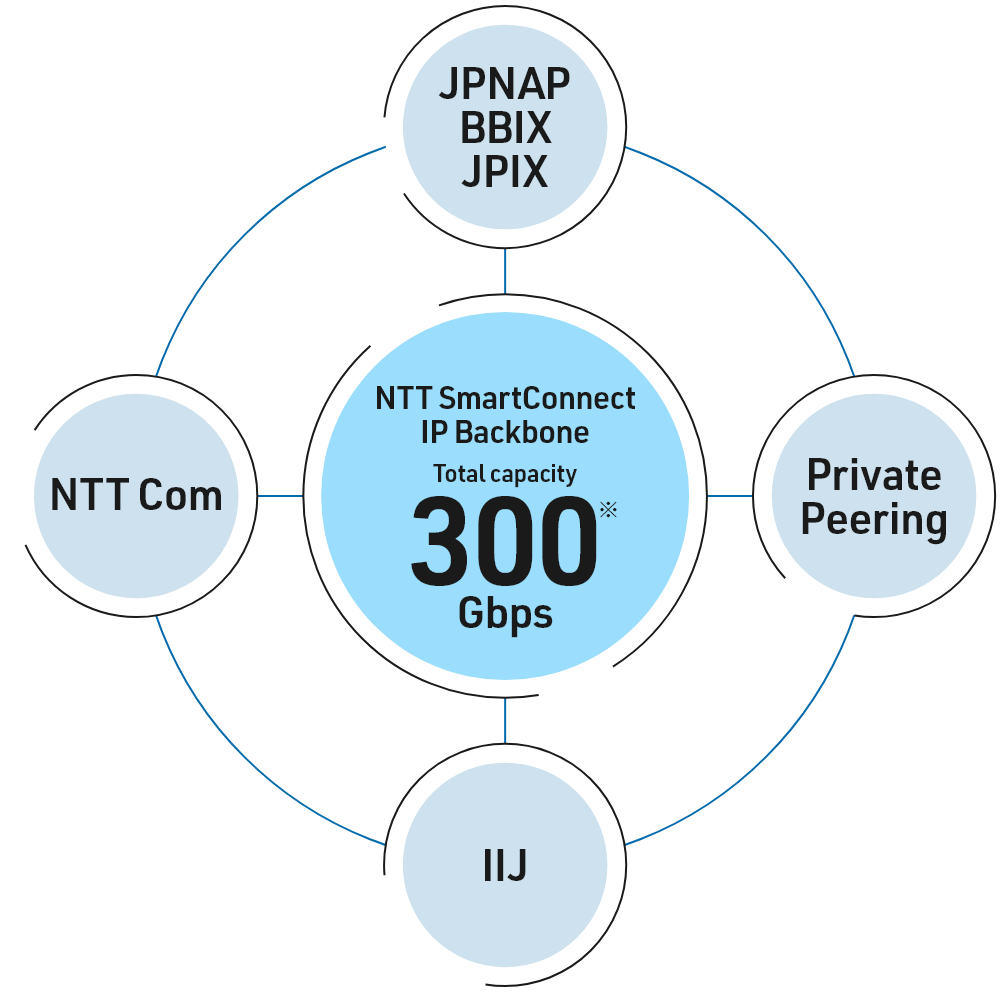 Note: As of December 2021
Feature #3

Connectivity Service

Our connectivity service provides an Internet connection environment specifically designed for use with data distribution. We also offer a range of bandwidth options to meet the needs of our customers.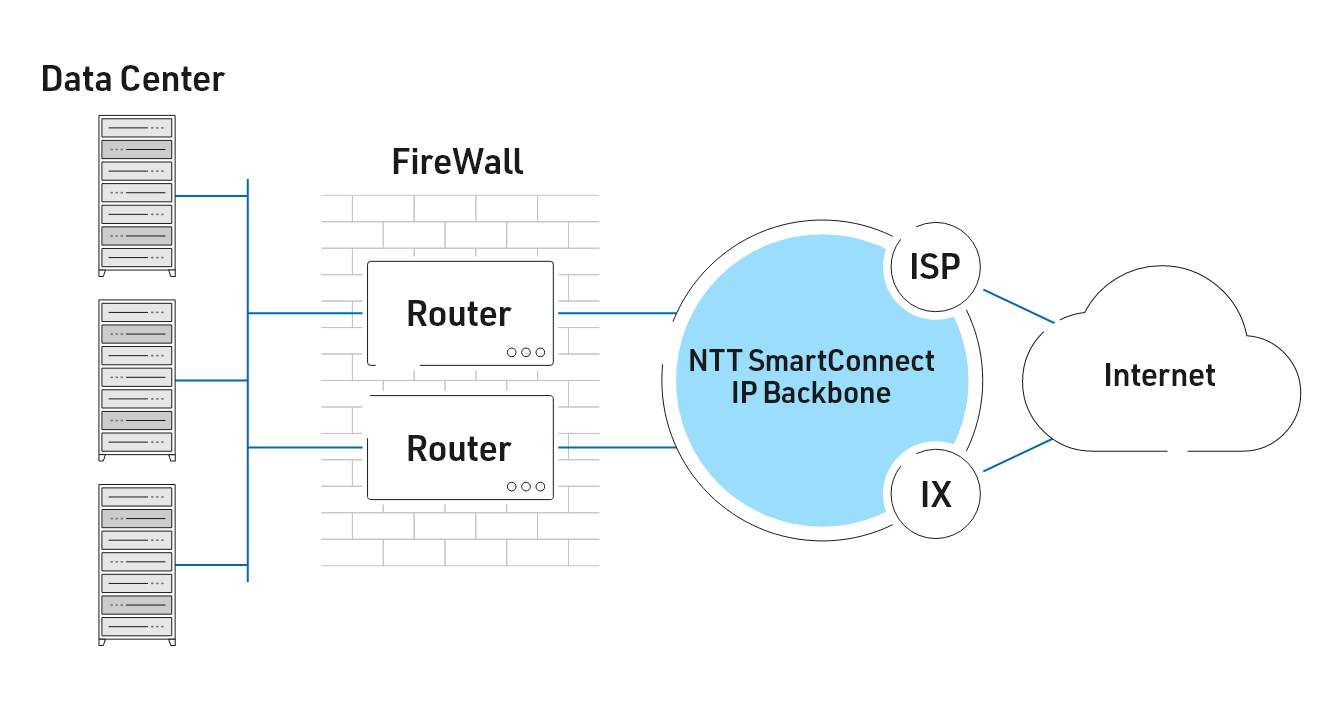 Feature #4

Cloud Cross Connect (cloud service)

Cloud Cross Connect* is a multi-cloud connection service that provides a variety of interconnected environments, including closed loop connections with third-party cloud services, such as AWS, GCP, and Azure.Cloud Cross Connect: NTT SmartConnect's multi-cloud connectivity service, which enables easy connection with major public cloud services in a stable and secure environment, without connecting to the Internet.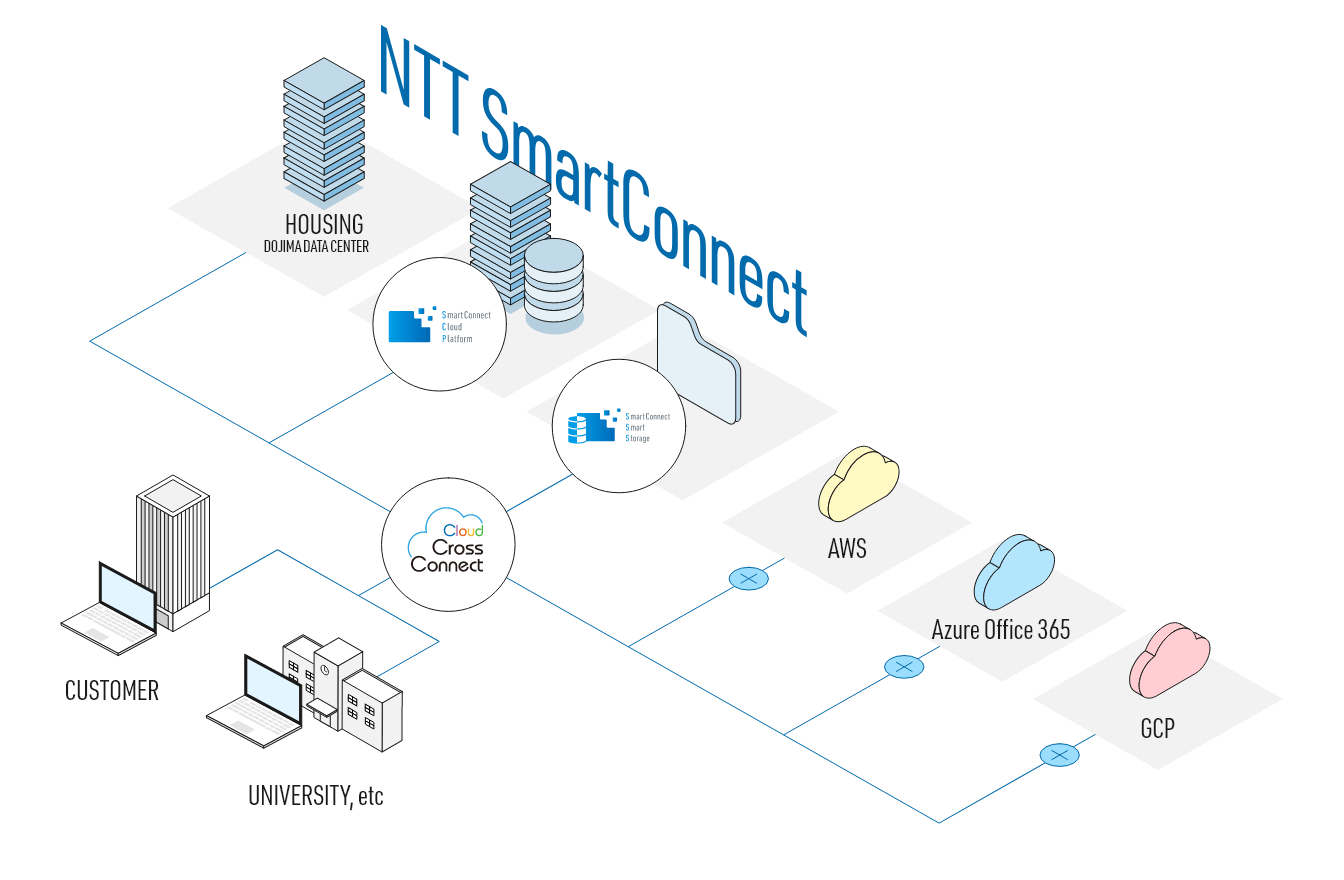 Contact Us
Please feel free to contact us for price estimates, in-depth consultations, or any other questions you may have.