Remote Hands
Remote Hands service is service in which skilled technicians provide operational support on behalf of our customers, including installation and maintenance of the equipment that customers entrust at our data centers. In situations where the customer cannot visit the center due to COVID-19, we can carry out routine tasks and deal with unexpected failures without the need for a customer visit.
Feature #1

Supports – 24/7 year-round

Highly skilled technicians with extensive experience in server administration and data center management are on hand to support the comfortable and stable operation of our customers' equipment—24/7 year-round.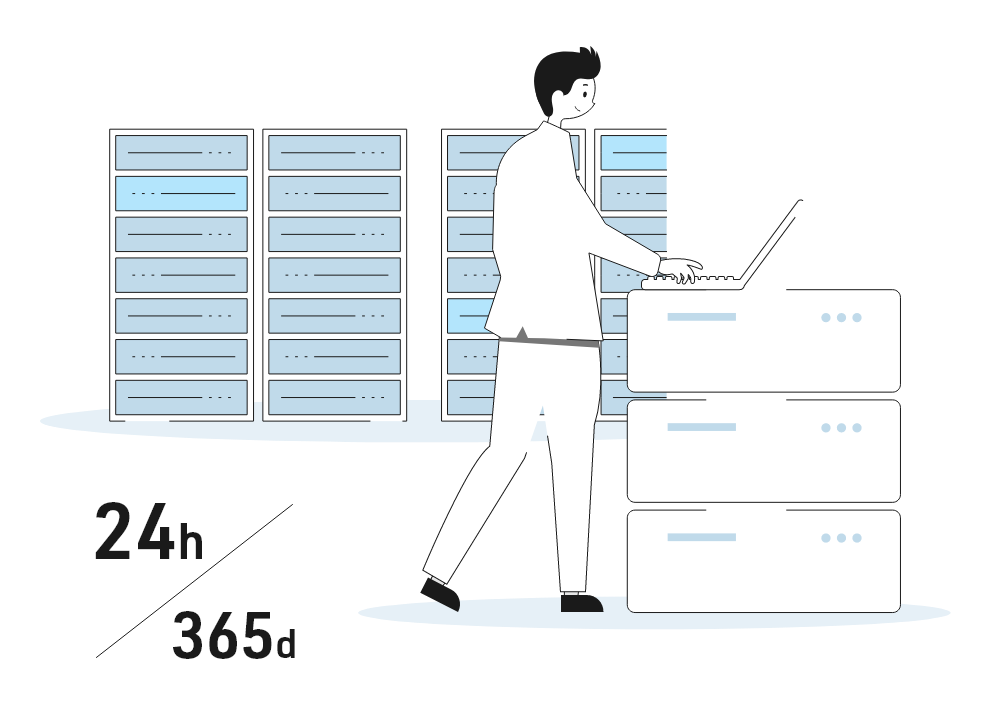 Feature #2

Extensive range of flexible options for installation support and maintenance

Our installation support options include assistance with mounting equipment in racks and initialization. Basic maintenance services, such as rebooting of equipment and checking equipment LED lamps, are provided free of charge. In addition, our skilled technicians work flexibly to provide the operational options that customers need, reducing workloads and enabling early detection and prevention of problems.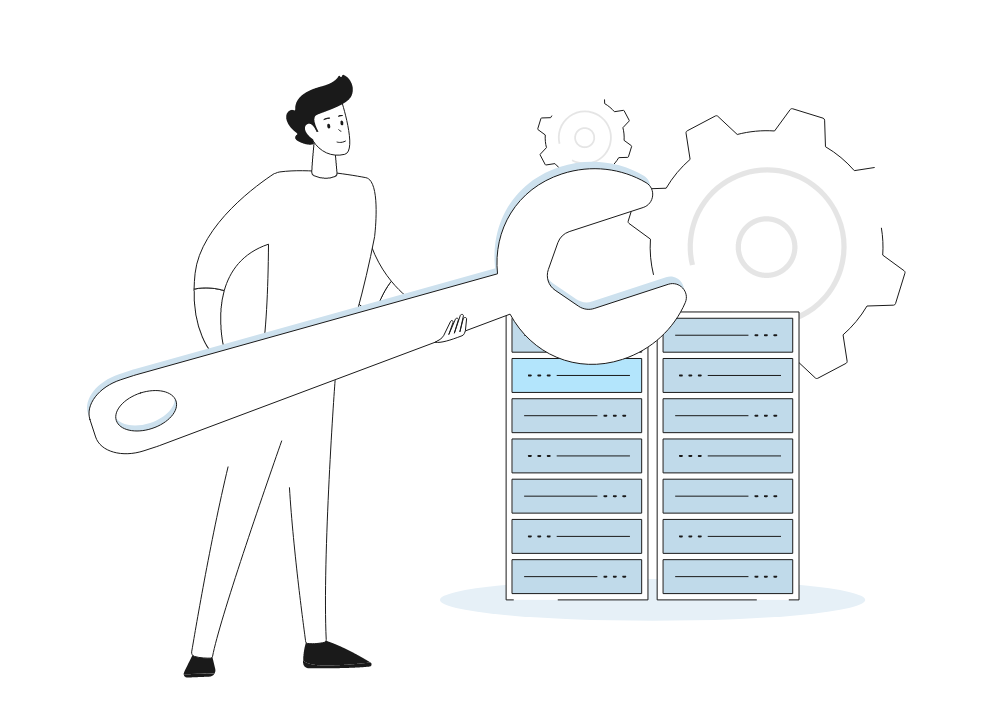 Feature #3

Multilingual support for English, Japanese, etc.

Support is available in multiple languages, including English and Japanese to enable overseas customers to use our services with peace of mind.
Customers can apply for support through our portal site 24 hours a day, and real-time multilingual support is also available by e-mail, telephone, etc. while the work is being carried out.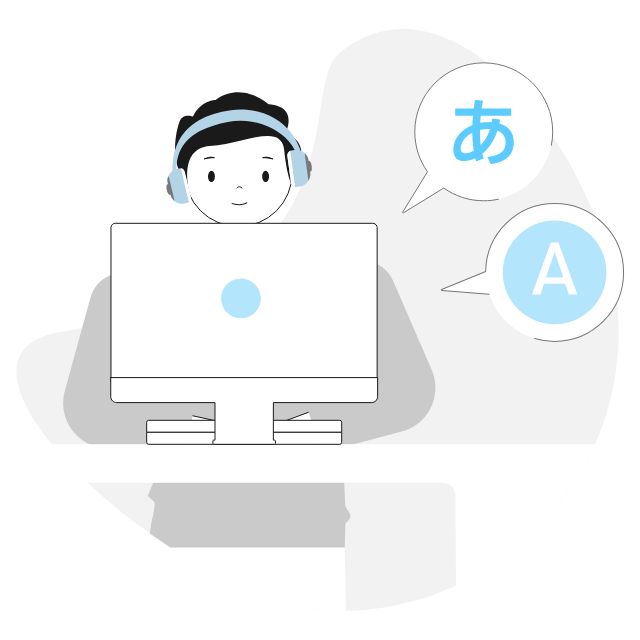 Flow of Service
24/7 Web Portal Application

Application Receipt

Work Execution

Completion Report
Contact Us
Please feel free to contact us for price estimates, in-depth consultations, or any other questions you may have.