NIPPONBASHI
DATA CENTER


VIRTUAL TOUR
BUILDING OVERVIEW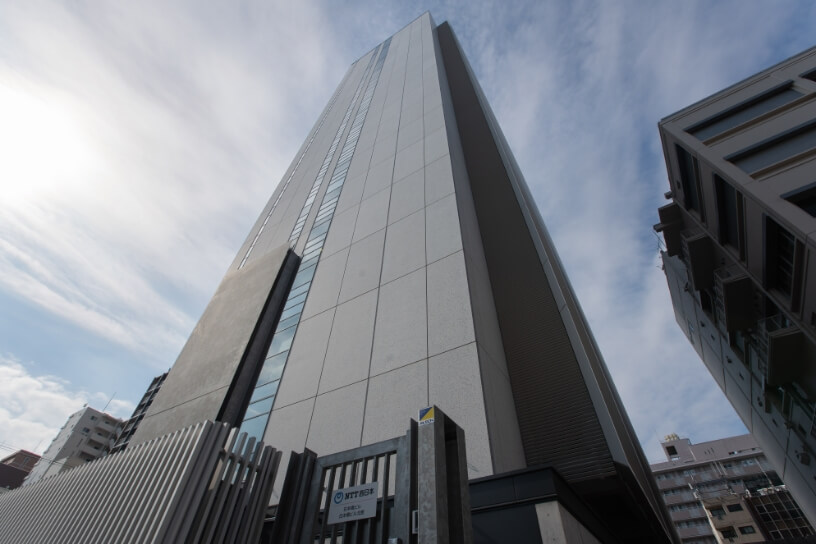 Nipponbashi Data Center is a 15-story steel-framed reinforced concrete building with a seismically isolated structure. The building is conveniently located about 30 minutes from JR Shin-Osaka Station by subway (+ walk), and about 60 minutes from Kansai International Airport by car. (About 2 minutes' walk from Exit 1-A of Ebisucho Station on the Osaka Metro Sakaisuji Line)
RECEPTION DESK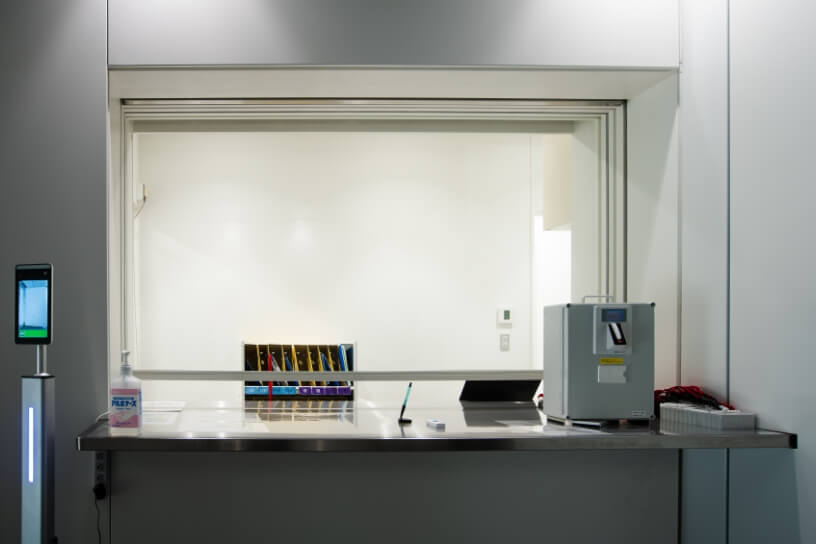 At the reception desk, visitors are required to verify their identity using their web-based application information and photo ID.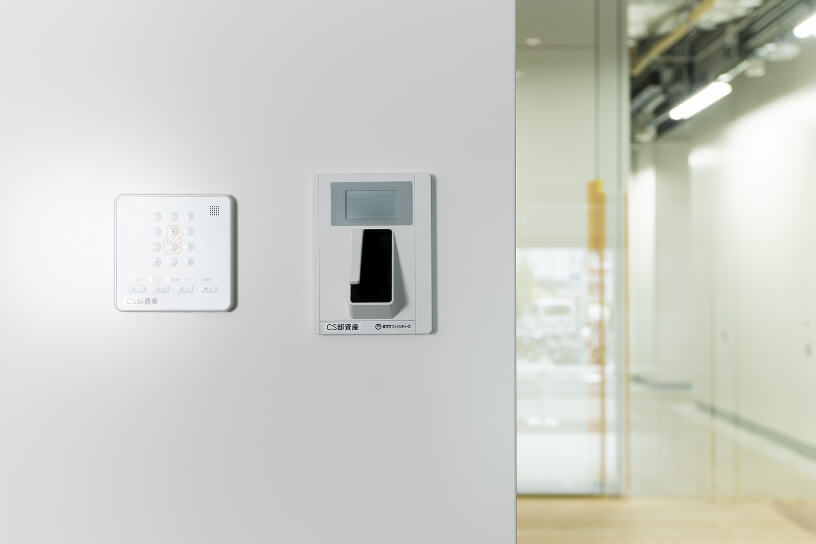 Biometric Authentication Device
An IC card and Biometric Authentication (finger vein authentication) are required for Data center entry.
LOADING BAY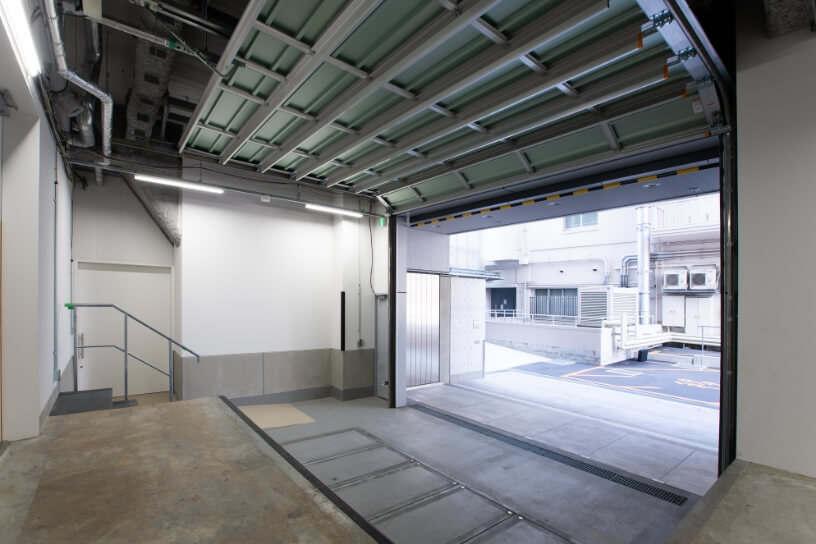 Large loading bay is available for safe loading even in the rain.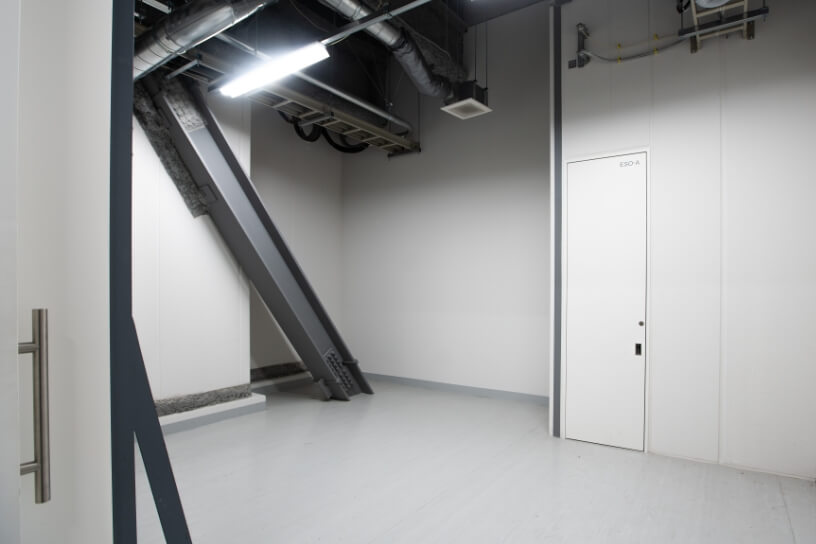 Storage Room (Unpacking Space)
FREIGHT ELEVATOR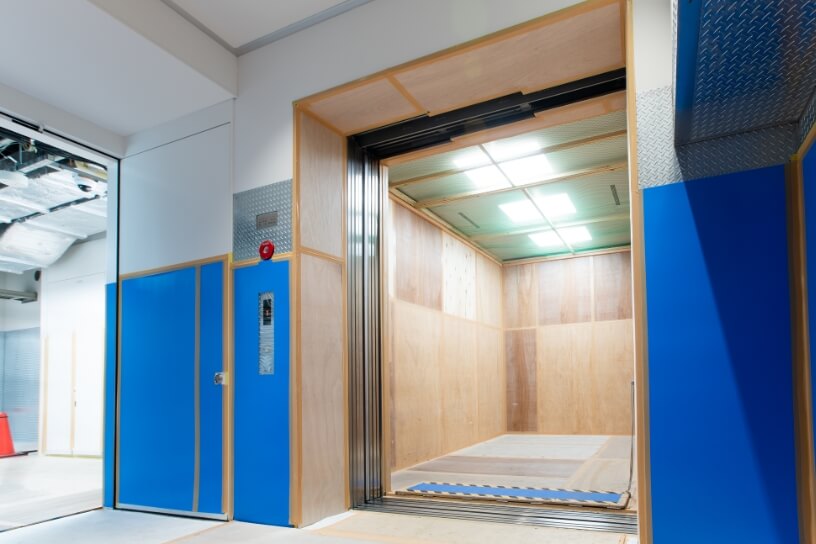 Freight elevator is available for large equipment.
Freight elevator is available for large equipment. Maximum load: 4,600 kg
Elevator Sizes Width 1,900 mm × Height 2,800 mm × Depth 3,300 mm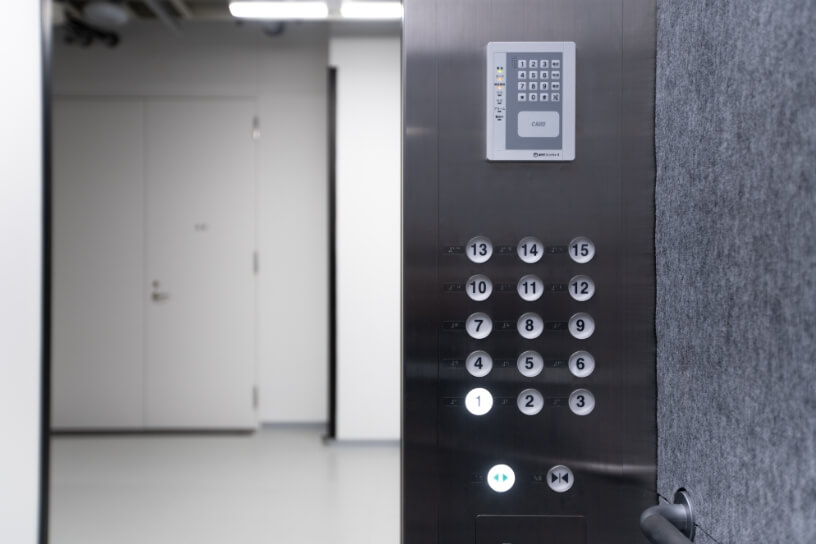 Elevator Landing Control System
Security is ensured by restricting elevator access to the floor(s) where the customer's contracted space is located.
SERVER ROOM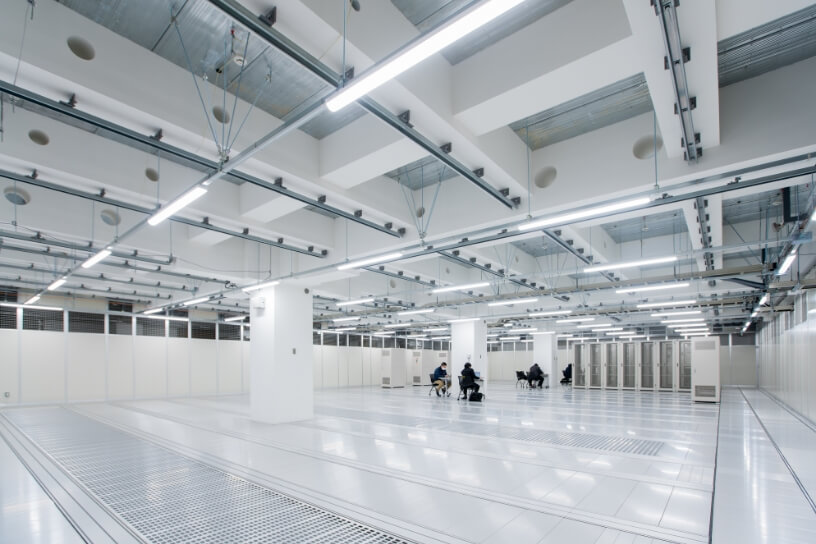 Server room area: Approx. 460m²
Raised floor: 600 mm of sub-floor space
Floor load capacity: Slab 1,500 kg/m², raised floor 1,000 kg/m²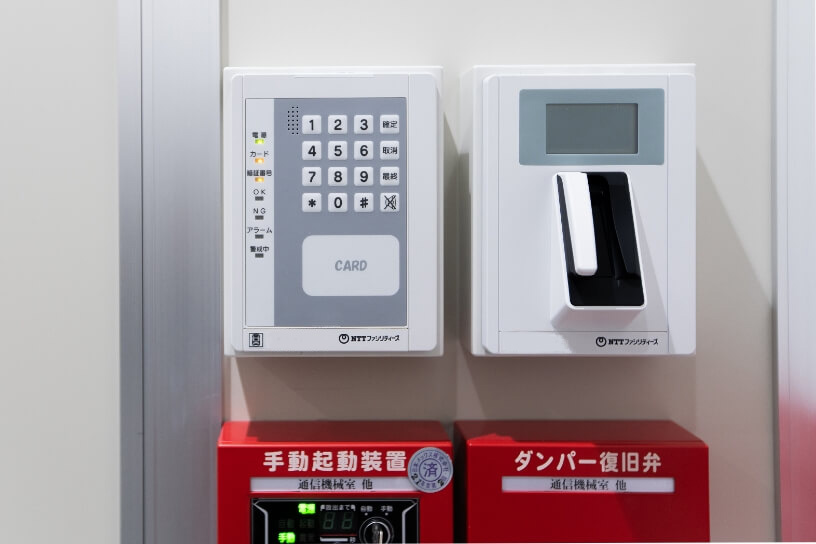 Front Chamber: Biometric Authentication Device
IC card and Biometric Authentication (finger vein authentication) are required for Server room entry.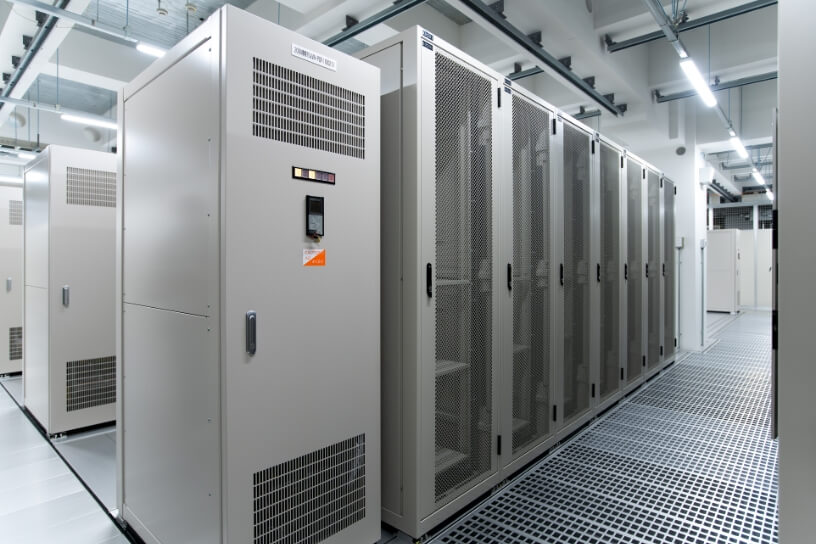 Rack
AIR-CONDITIONING SYSTEM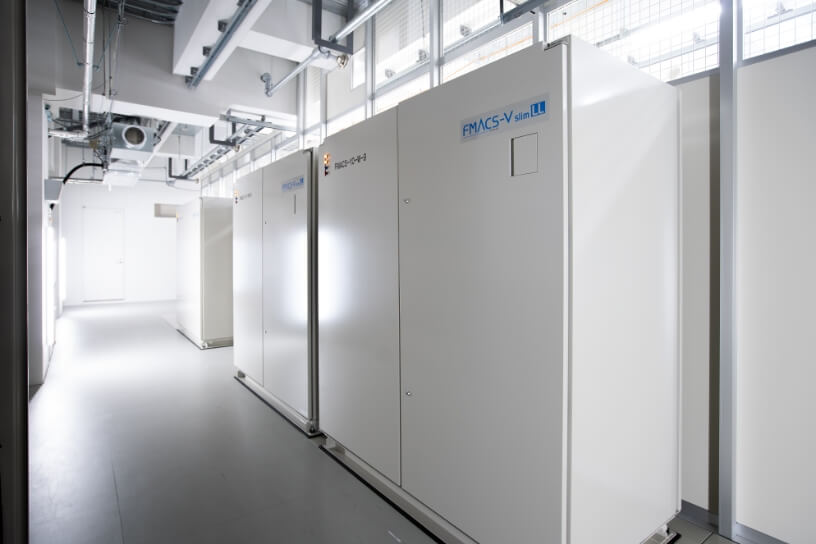 The customer's server equipment is cooled using an air-cooled air conditioning system (N+1 configuration, underfloor air distribution).
NETWORK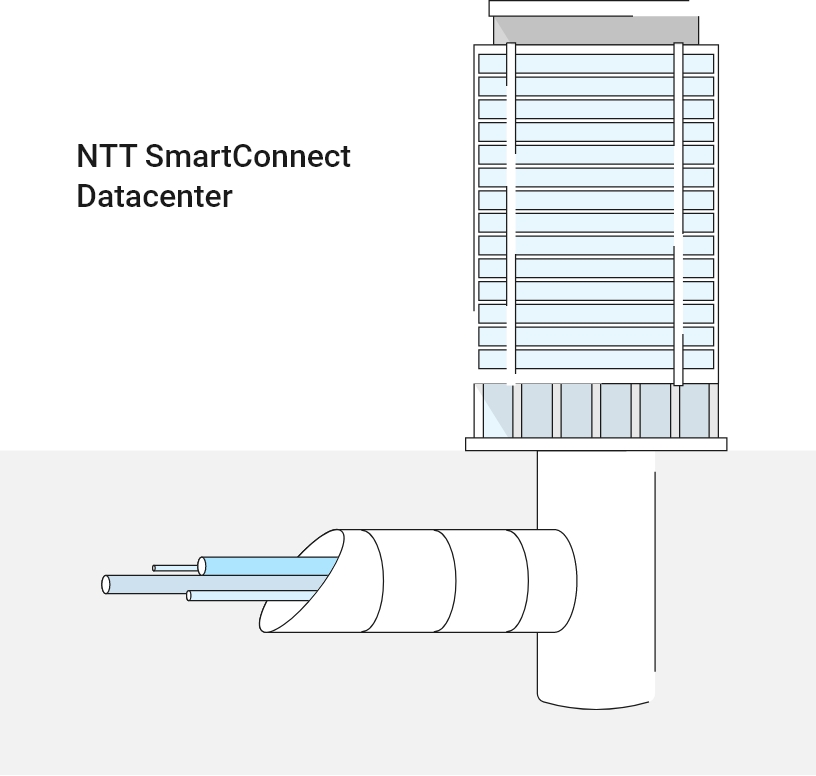 The building is directly connected to a secure and earthquake-resistant cable tunnels known as " TODO " for network access.
Incorporates redundant routes
Carrier-neutral connectivity
POWER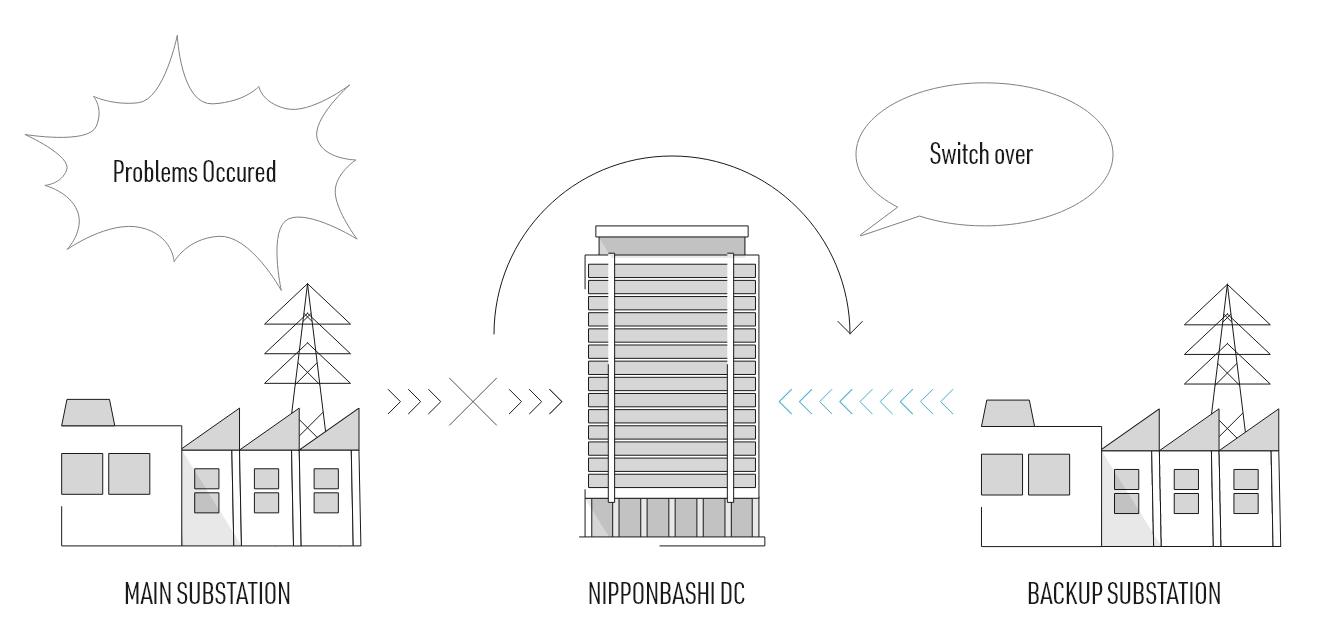 Achieving a high level of reliability through a dual-system power supply that incorporates multiple routes from multiple substations.(Special high-voltage power reception, main/backup power supply system)
EMERGENCY GENERATOR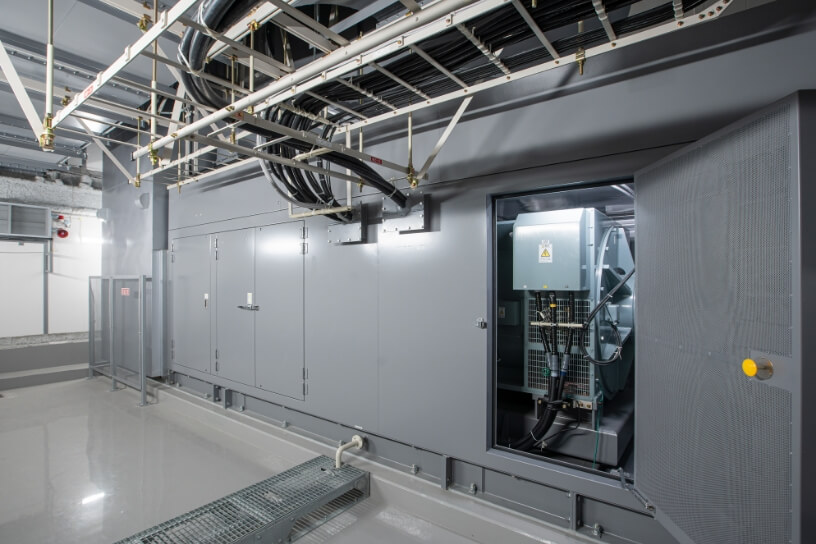 N+Providing a continuous power supply just in case of a power failure. The generators can run continuously for up to 72 hours without refueling with N+1-configured emergency generators (gas turbine generators engines)
UPS ROOM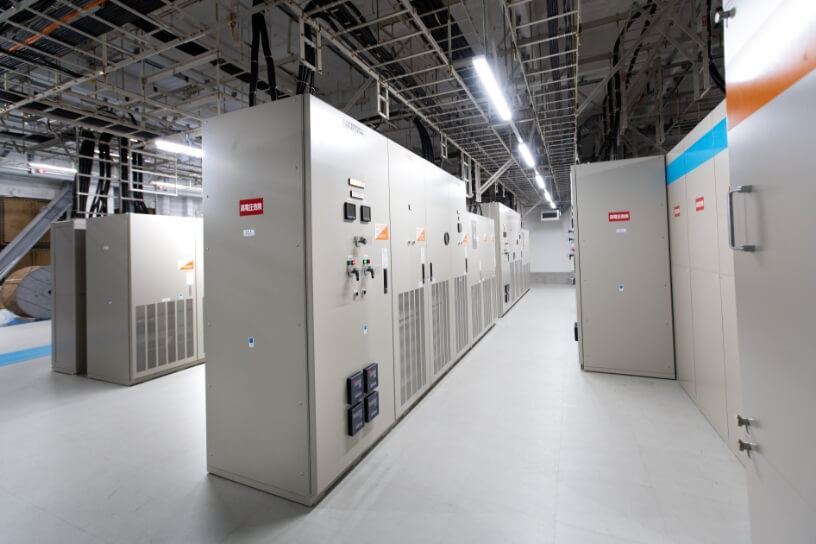 Uninterruptible Power Supplies (UPS) supply stable uninterrupted power to our customers' racks.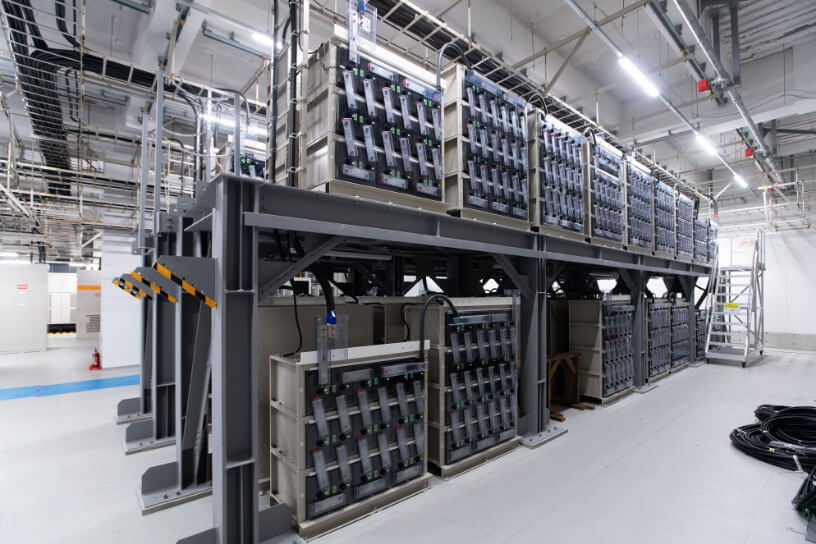 Batteries
Holding time: Over 20 minutes
EARTHQUAKE COUNTERMEASURES (SEISMIC ISOLATION PIT)
The building features a highly secure seismic base isolation structure that could have withstood a massive earthquake such as the Great Hanshin-Awaji Earthquake and the Great East Japan Earthquake, and could also withstand a massive earthquake like Nankai Trough Earthquake in the near future.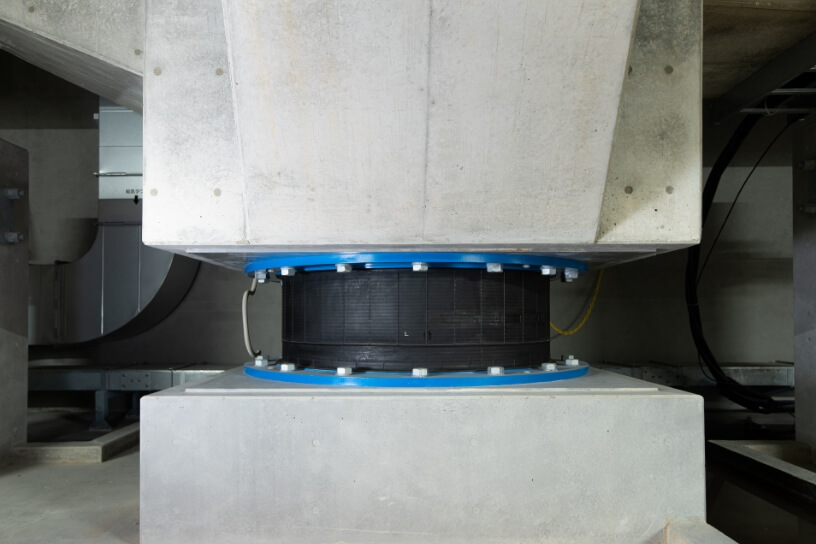 Laminated rubber bearing with embedded lead plug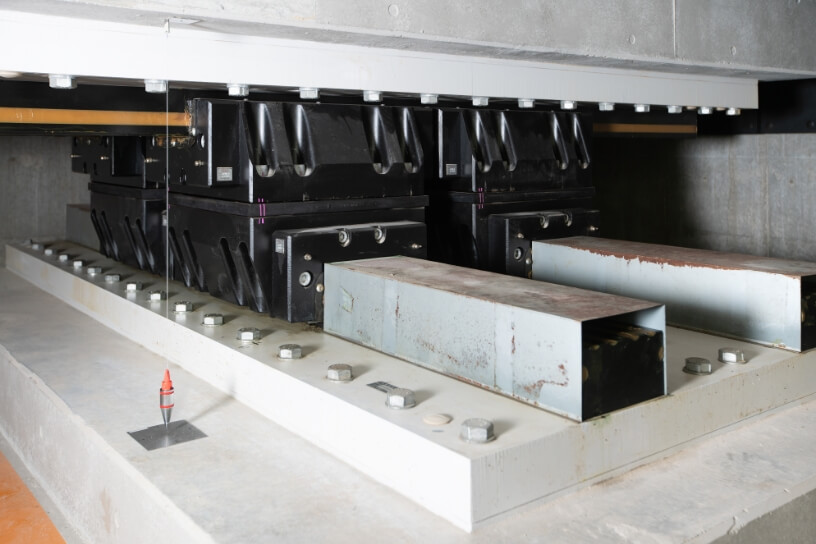 Cross linear bearing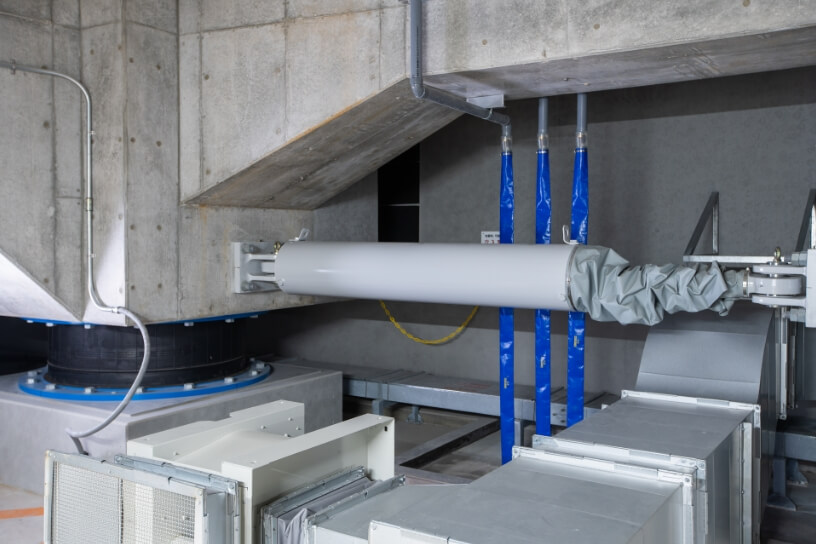 Oil damper
REFRESHMENT ROOM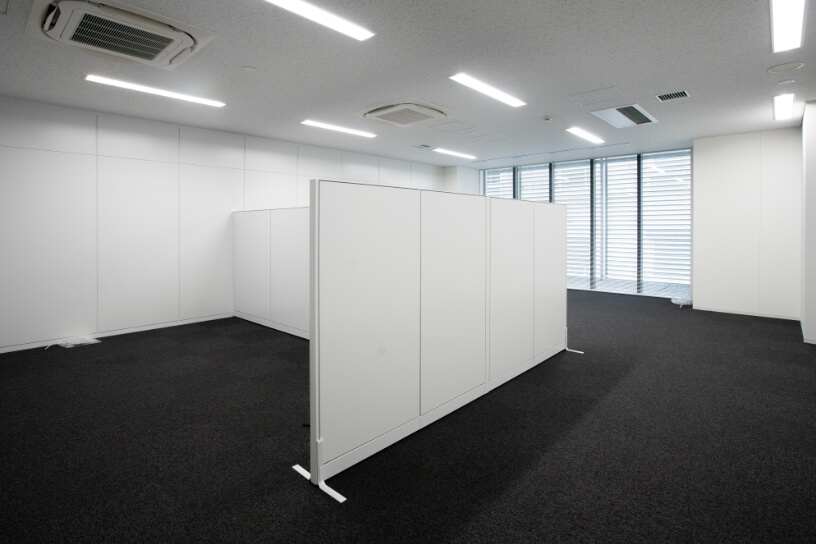 Refreshment Room and Meeting Room are available.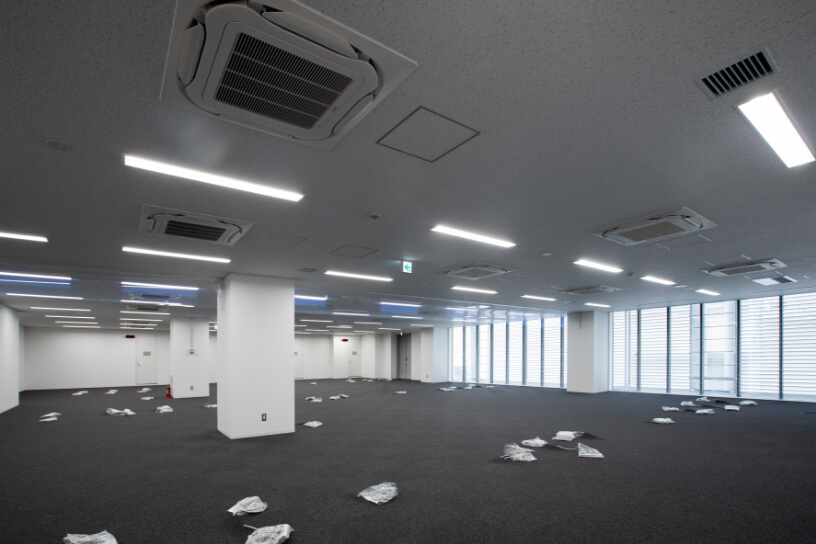 Office Space
Office space is also available upon customer request.
Contact Us
Please feel free to contact us for price estimates, in-depth consultations, or any other questions you may have.